About Me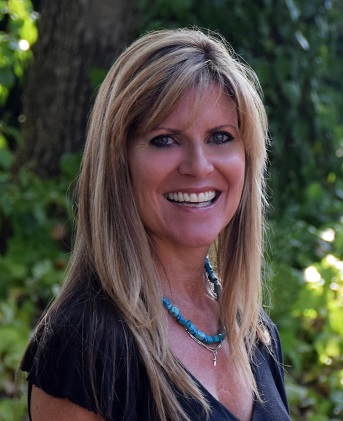 Silicon Valley Area Real Estate
Three things I know for sure about myself: 1. My life purpose is to be kind 2. I love playing Ice Hockey and 3. I love Real Estate Investing
It may not seem like kindness and ice hockey go hand in hand, but it's actually a perfect example of who I am. I consciously choose to be kind every day. You never know how much a smile can mean to a stranger, let alone what it means to be there for a close friend with love and friendship.
On the flip side, I am fiercely competitive and have always loved playing and watching sports. I didn't start playing ice hockey until I was a middle aged adult – sort of as a dare. I love it, love my teammates and enjoy having so much fun while I exercise!
And both those compliment my passion for real estate investing. I treat clients, other Realtors, Inspectors, Stagers, General Contractors, Attorney's and neighbors with kindness and respect, but when it comes to negotiations, I am very competitive. I like to say "kill them with kindness" to get what my clients want or what I want when I invest personally! As my brother wrote in a 3rd grade paper, "My sister is a wolf dressed in sheep's clothing." haha!
My Professional Services Include
Excellent negotiaitng skills!

I'm ranked in the top 5% of Realtors in Silicon Valley

I specialize in working with Adults retiring out of the area, S

eniors selling their house when downsizing or if they have to move into assisted living home.

SRES designation

(Senior Real Estate Specialist).

Experience

with

Probate Sales (court approval required as well as no approval needed), Trust Sales and when a Conservatorship is in place.

Clients who have inherited houses and need to sell. This can require special communication skills, especially when dealing with multiple siblings, often living out of the area.

I know how to prepare a house before listing it for

sale

to generate a much higher sales price than homeowners think they

can

get while making sure their ROI makes sense. I like to break sales records in neighborhoods!

I also specialize in working with Investors to find opportunities that benefit

their

investment goals. Plus, it's great to be involved in improving homes in need of repair to beautify our communities.

I know how to win in multiple offer situations for my buyers. I've won up against as many as 33

offers – and not the highest offer!

I am also

filled with

gratitude

for our First Responders and Military. I provide a

significant

financial

credit to any retired or active Fireman, Police Officer and Military person. Ask for more details.
I surround myself with a great group of Mortgage Advisors, Inspection Companies, Staging Companies, Title Companies, Estate Planning attorneys, Fiduciaries, and Senior Placement Advisors among others, to provide the best resources.

Experience, education and information about Silicon Valley Real Estate including Menlo Park, Atherton, Palo Alto, Los Altos, Cupertino, Mountain View, Sunnyvale, Saratoga, Los Gatos, Los Gatos Mountains, Scotts Valley, Santa Cruz, Campbell, Cambrian, Blossom Valley, Almaden Valley, Willow Glen, South San Jose, Morgan Hill, Gilroy, Silver Creek, Evergreen, Alum Rock, Downtown San Jose, Berryessa, Milpitas, Santa Clara and all surrounding areas.
My Personal and Real Estate History:
I have been actively working full time in real estate since 2003 and have been mentored by some of the best in the business. I've worked at two of the largest firms in Silicon Valley, Sereno Group and Intero Real Estate, but decided firms with more focus on helping the client rather than the company brand is more in line with my personal and professional goals.
I have held real estate licenses in three US states (California, Arizona and Wyoming) and one Canadian province (Ontario) over the past 25+ years, plus earned my mortgage license to provide a wealth of knowledge to serve my clients (I do not work on the mortgage side, but I have a deep understanding of how that aspect works to serve my clients better).
I am originally from Atherton, CA, but have lived in three countries (USA, Canada and Finland) plus traveled around the world on a ship. I met my (then) husband in College in Upstate New York, (St. Lawrence University) who went on to play professional hockey, including in the NHL (yes he played for the San Jose Sharks among others). To say I know what it's like to move and buy/sell homes on a personal level is an understatement.

We moved back to Silicon Valley (Los Gatos) when our two daughters were in middle school. I have called this area home again since 2005.
In 2018 I married a Sergeant at the San Jose Police Department and am now lucky enough to round out my family with 2 boys. We are the mini Brady Bunch 🙂 I am proud to be a member of the Silicon Valley Community!
Whether you are moving around the block or from across the country, I am here to provide expertise, top-notch resources and excellent negotiating skills to get you what you want and need. I have been a volunteer at Hospice of the Valley, I volunteer with dog therapy organizations with my small dog, Winston, visiting Assisted living/nurshing homes, I love playing in an adult hockey league, doing yoga, hiking, watching almost all sports and am a BIG dog lover. I look forward to working with you!
Contact me today for the best service with a few laughs along the way!